On July 7th, 2K Games officially announced all the star covers of "NBA 2K23". Devin Booker of the Phoenix Suns became the cover athlete of NBA 2K23's Standard Edition and Digital Deluxe Edition, and NBA legend athlete Michael Jordan is. Jordan Edition and Champion Edition cover.
This will be Devin Booker's first NBA 2K cover - he's currently rated 91 OVR in the game. Not only is Devin Booker a cover athlete, but he also happens to be a decent NBA 2K player himself, winning the NBA 2K Players Championship in 2020.
This year's NBA 2K23 will be available in digital or physical format in four editions of the game: Standard Edition, Digital Deluxe Edition, Jordan Edition, and Championship Edition; all editions of NBA 2K23 are available for pre-order now and will be available for purchase on September 9 Distributed globally.
Their prices are:
The Standard Edition is $59.99 for PS4, Xbox One, Switch, and PC;
The standard version of the PS5 and Xbox Series X/S platforms is priced at $69.99;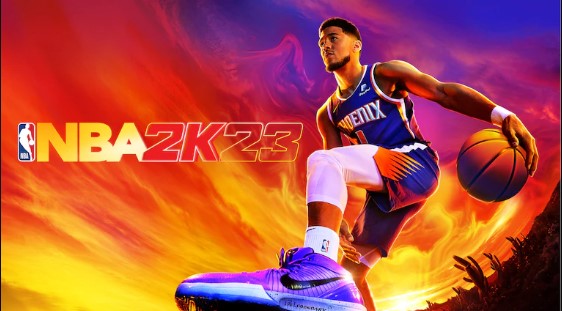 The Digital Deluxe Edition, priced at $79.99, allows players to use the Standard Edition across two generations of games on the same PlayStation or Xbox console, in addition to the corresponding My TEAM value-added content;
The Jordan Edition is priced at $99.99 and will be available on PS4, PS5, Xbox One, Xbox Series X/S, Switch and PC platforms, and players can get 100,000(100K) virtual currency in addition to the content of the Digital Deluxe Edition;
The Champion Edition is priced at $149.99 and will be available on PS4, PS5, Xbox One, Xbox Series X/S, and PC, and players get a 12-month subscription to NBA League Pass, Jordan Edition content, Jordan-themed karts, And the corresponding benefits of MyTEAM and MyCAREER.
Are you looking for the cheap NBA 2K23 MT or NBA 2K23 VC ? iGVault is the best MT and VC store, specialize for selling NBA2K MT and NBA2K VC for years, own professional and trustworthy seller team, long-term cooperate, with the strength, good quality, fast delivery and pretty competitive price.
To thank you all for your long-term support, this year, we have prepared the free raffle for everyone!
Please pay attention to our NBA 2K23 MT sale page , or follow our twitter account : @iGVault_NBA2K, we will announce the FREE MT GIVEAWAY and DISCOUNT promotion activity and details occasionally.


More benefits are waiting for you!